Report changes to your plan
Life moves quickly—make sure your insurance is keeping up.
Examples of life event changes include marriage, divorce, birth, adoption, a change in salary or a change of address.
Individual + Family Plans
Download the direct change form then use the email portal to securely return the change form.
If your plan is employer-sponsored, please contact your human resources representative to report changes.
What else you need to know.
You receive a premium tax credit, to report any household changes please call YHI: 1-855-944-3246
If you need to terminate your coverage please call YHI: 1-855-944-3246
If you enrolled directly through Mountain Health CO-OP, you can log into your online account to process changes: Your Online Account
Or download the change form and email, mail or fax. Contact Directory
The Fine Print
Member email disclaimer: Please keep in mind that communications via email over the internet are not secure. Although it is unlikely, there is a possibility that information you include in an email to Mountain Health CO-OP can be intercepted and read by other parties besides the person to whom it is addressed. 
Company Fax disclaimer: This fax and any attachment(s) is/are for authorized use by the intended recipient(s) only and must not be read, distributed, disclosed, used or copied by or to anyone else. If you are not the intended recipient, please notify the sender immediately and securely and permanently destroy this fax and any attachment(s). Thank you.
After signing up, please watch your mail for an envelope with your ID cards and welcome packet.
If you have not received this packet, please call customer service at 844-262-1560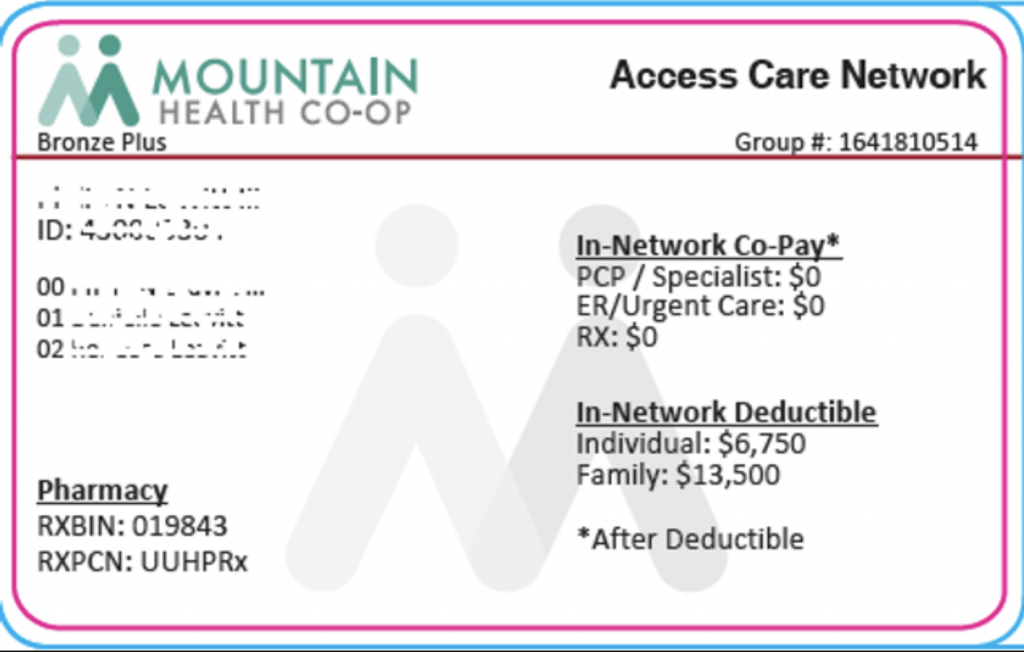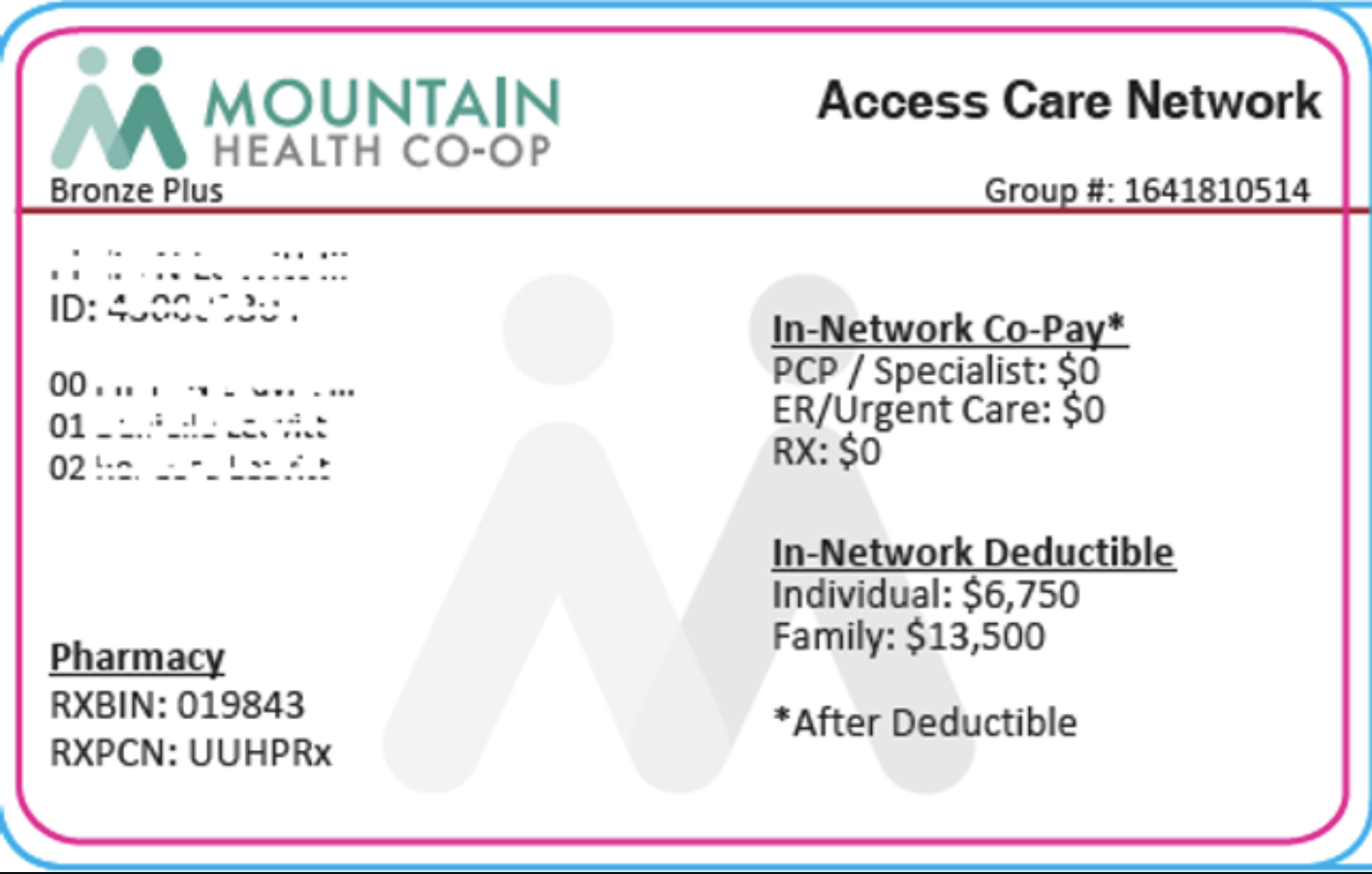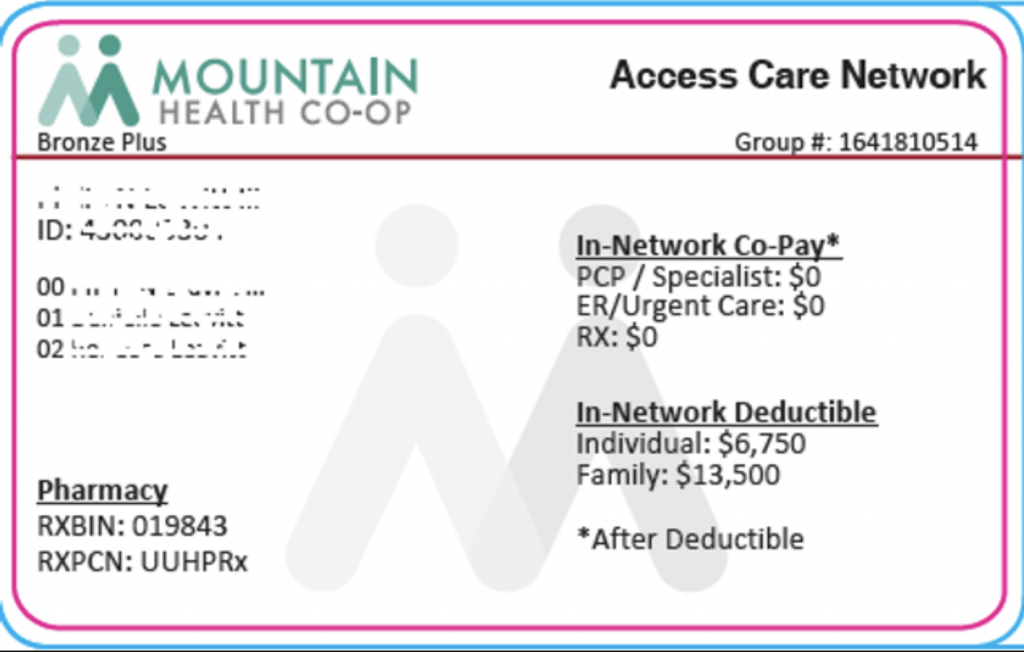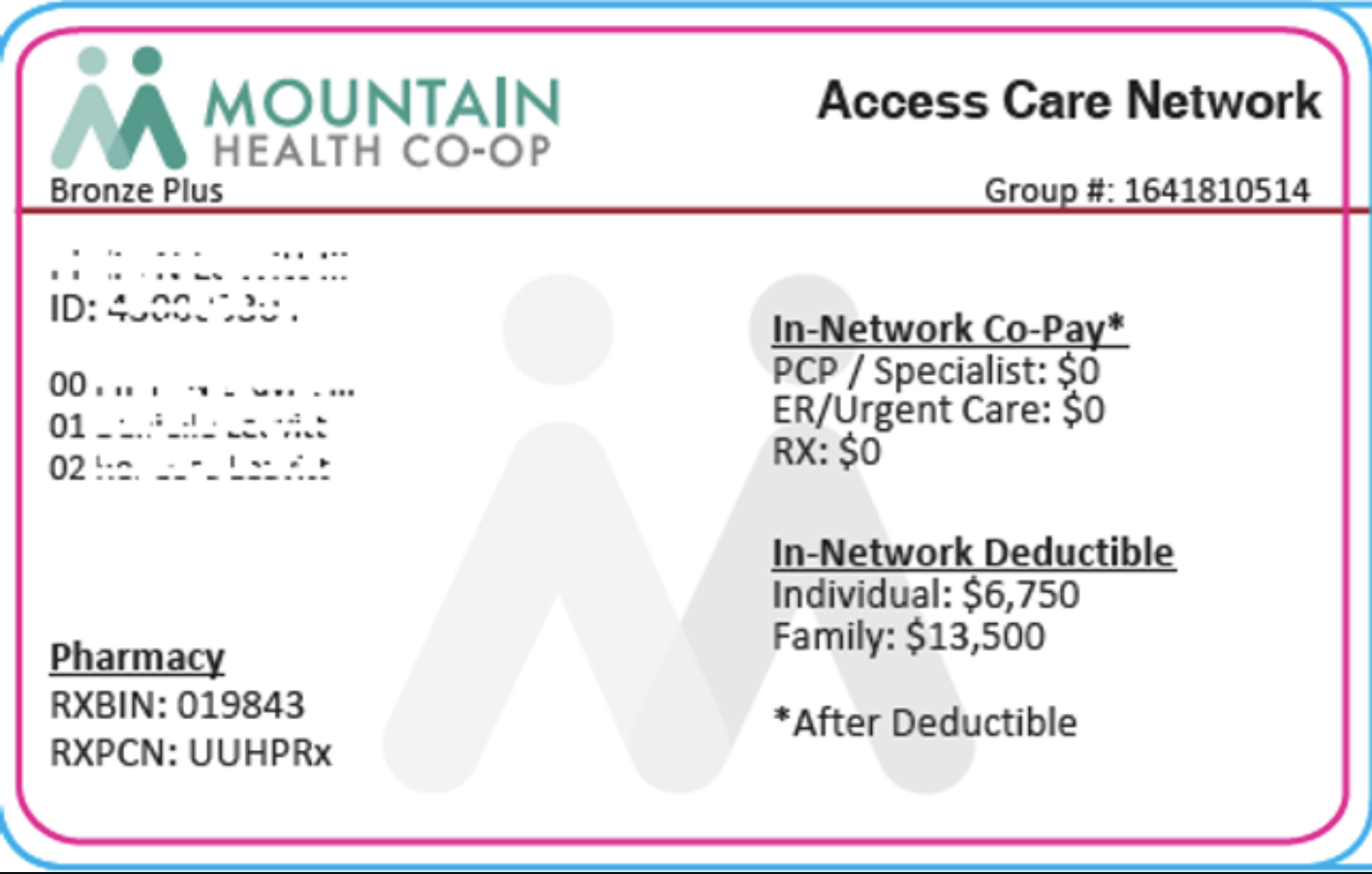 Request a replacement ID card
Claims Payment Policies & Other Information: Retroactive Denials
Some claims may be retroactively denied, even after the member has obtained services from the provider.
A retroactive denial is the reversal of a previously paid claim, through which the member then becomes responsible for payment.
There are ways to prevent this from occurring. You can:
Notify HealthCare.gov promptly of changes that could impact your eligibility or your premium amount owed.

Submit requested documentation to HealthCare.gov and/or (issuer name) promptly or within time constraints.

Pay your monthly premiums on time
In and Out of Network Rates
When you get emergency care or get treated by an out-of-network provider at an in-network hospital or ambulatory surgical center, you are protected from surprise billing or balance billing. For more information on surprise billing, click the following link: Balance Billing Disclaimer
Members may obtain a refund of premium overpayment by notifying HealthCare.gov of changes that could impact eligibility or your premium amount owed and then contacting Customer Service at 855-447-2900.
Please note that in some situations, changes to eligibility must be received from HealthCare.gov before the CO-OP can refund an overpayment.
For members on individual or family plans.
Please make checks payable to Mountain Health CO-OP and mail to the address below:
LB 410035
Mountain Health Cooperative
PO Box 35145
Seattle WA 98124-5145
Express Mail payments:
Lockbox Services-#410035
18035 Sperry Dr
Tukwila, WA 98188-4750
Call to speak to a representative:
855-447-2900